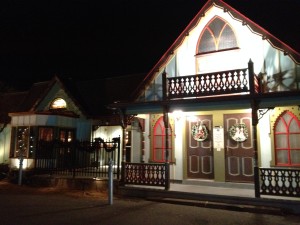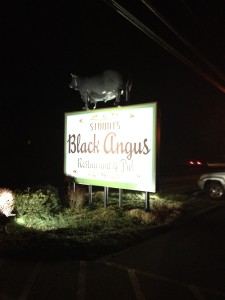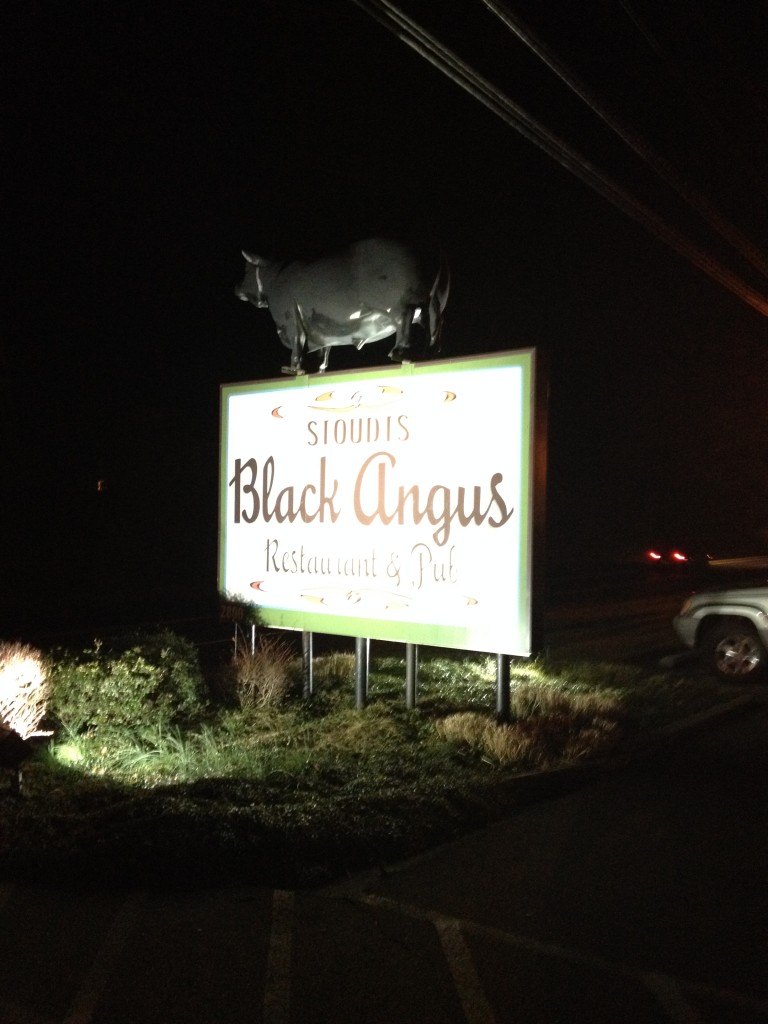 Stoudt's Brewing has been a mainstay of Pennsylvania craft brewing since 1987.  The brewery, and its attached restaurant, The Black Angus Restaurant and Pub, located in Adamstown, Pennsylvania, are dedicated to traditional German style beer, food and steak.  Decorated in a Victorian style, the Black Angus is a wonderful place throughout the year, but during the holiday season, its true beauty shines through.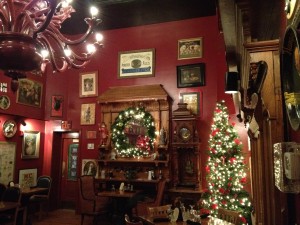 I try to visit Stoudt's at least once every December, to soak in the Christmas spirit – and of course – the wonderful brews.  When I was there recently, Stoudt's special IPA was on tap – the Four Play IPA #4.  With tropical notes and a clean finish, it was a nice change from the complex flavors of the holiday porters and stouts common this time of year.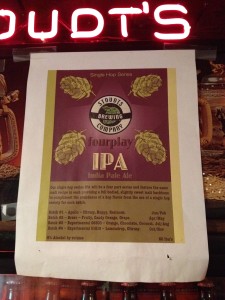 But of course, one sample is not enough.  A flight consisting of Stoudt's Kolsch, Red Lady, Double IPA, and a special Fat Dog with Cherries on cask, with an accompanying cheese plate, was absolutely called for!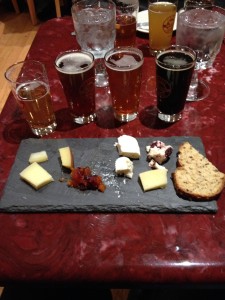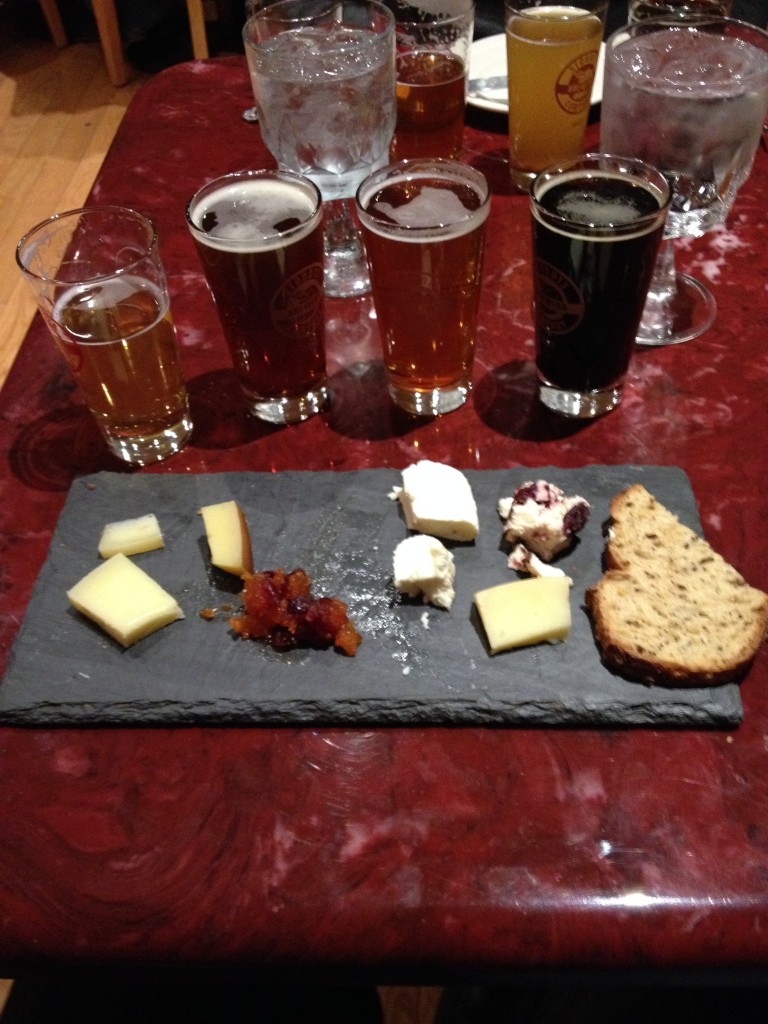 Several of my companions, including Chris from BeerGeekNation, tried the "Whiney Dog," Stoudt's Fat Dog Stout aged in red wine barrels for 14 months, and were duly impressed.
The Black Angus is focused primarily on beef, but consistent with their German style brews, the menu offers traditional Bavarian fare – our table ordered wursts and Jagerschnitzel, with brown gravy and spaetzel.  No one was disappointed!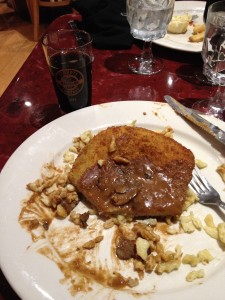 Stoudt's Black Angus Restaurant and Pub provides a hospitable atmosphere and outstanding beer that will warm you from the inside out after a long day of holiday errands.  If you happen to be in the Adamstown area during the Christmas season (or any season for that matter!), you must visit Stoudt's.  In addition to the restaurant and the brewery, the "Wonderful Good Market" offers artisanal Cheese and bread, and the Black Angus Antiques Mall is also worth the trip.
Stoudts holds brew festivals several times during the year, and the brewery is open for tours on Saturday at 3:00 pm and Sundays at 1:00 pm.  More information can be found on the Stoudts website.
Cheers!
The Brewholder
Copyright 2013 – all rights reserved