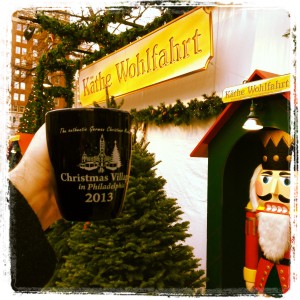 Philadelphia has always been a great city for celebrating Christmas. From the light show and window displays at Wanamakers/Lord & Taylor/Macy's, to the more recent traditions of the Comcast Center Holiday Spectacular and the Philadelphia Christmas Village in Love Park, beginning on
Thanksgiving weekend, Philadelphia offers a great Christmas vibe – and beverages – for the season!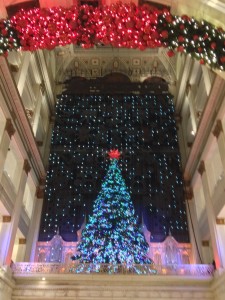 If you get the opportunity to spend some time in the City during this hectic holiday season, make sure you check out these festive spots: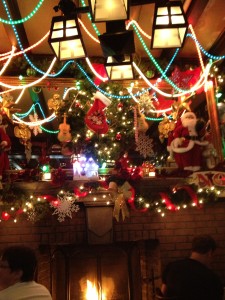 McGillin's Olde Ale House – Philadelphia's oldest continuously operating tavern transforms its main room into a holiday wonderland.  Cozy up to the fireplace and enjoy McGillin's special craftbrews, brewed by Stoudt's Brewing – McGillin's 1860 IPA; McGillin's Real Ale and McGillin's Genuine Lager.  Located at 1310 East Drury Street (between Walnut & Chestnut).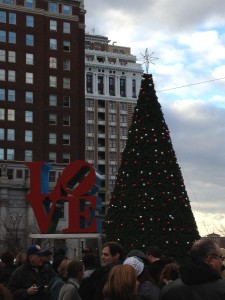 Philadelphia Christmas Village – In its sixth year, the Philadelphia Christmas Village is held in Love Park from November 28 through New Year's Day.  Vendors in more than 60 booths sell traditional European food, sweets, and drinks – including Gluhwein (mulled wine) from Chaddsford Winery.  The smell of the bratwursts, Gluhwein and roasted nuts, along with the sound of Christmas music and the nip of chilly air, combine to make you feel like you are actually in Germany!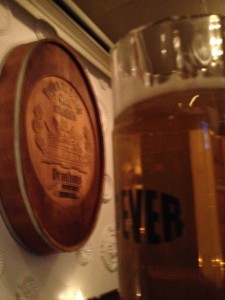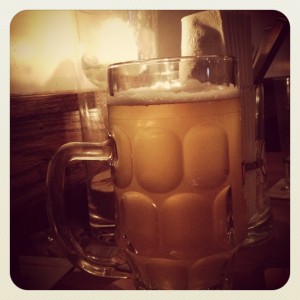 Brauhaus Schmitz – Once you are done shopping at the Christmas Village, continue the German holiday experience by having an authentic meal in Philadelphia's premier German restaurant.  After being on your feet shopping, I'd suggest refreshing yourself with a Jever Pilsner.  Then – if it's still available – try the Hofbrauhaus Traunstein 1612er Zwickelbier – only available in three locations in the U.S. and  a treat for lager enthusiasts!
Make sure you take the time during the hustle and bustle of the holiday season to get out and enjoy what Philadelphia has to offer – you won't be disappointed!
Happy Holidays and Cheers!