It's hard to believe that it's already August and it's time to harvest our homegrown hops!  The Chinook, Cascade, Columbus, and Centennial hops have filled in with large, verdant leaves and the hops cones are glowing neon green.  The Columbus did not grow as strong this year, but a few bines were ready to be harvested in July, and a few more this week.   The Centennial (in its third year), did better than the past two years, but still has not produced enough to brew a 5 gallon batch.  The Chinook is booming this year, and also has a few bines ready, so we picked them on Sunday, dried them on screens over a fan for 48 hours, vaccuum sealed them tonight and stuck them in the freezer until we're ready to brew!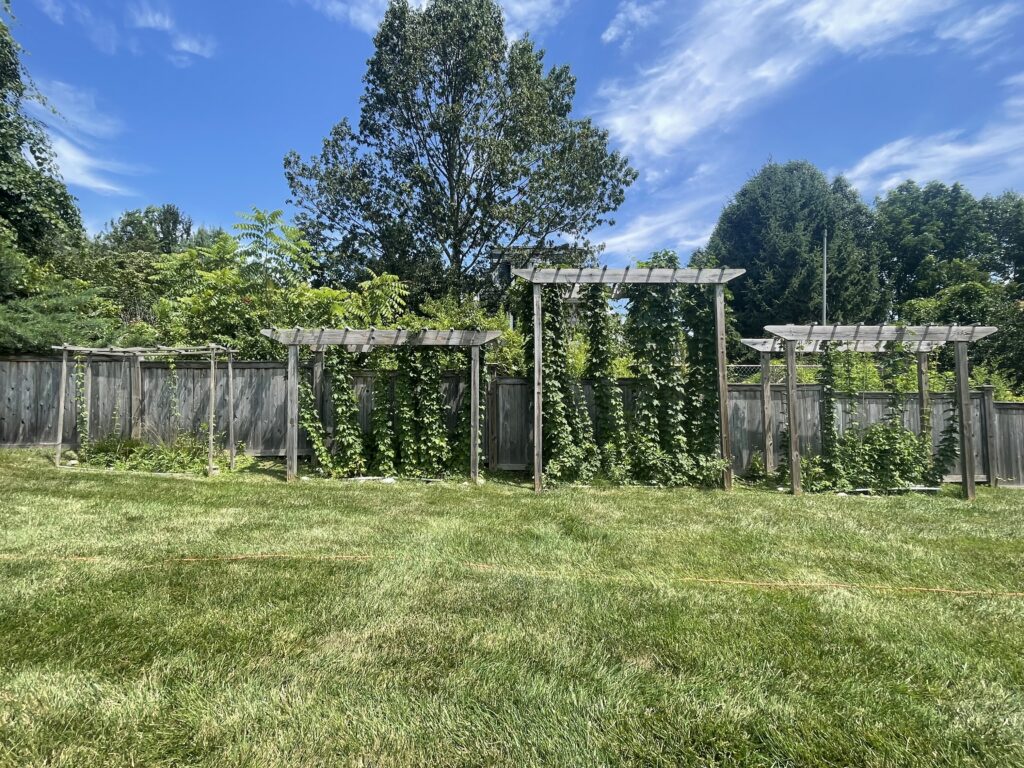 Our hops harvest count (dry weight) for 2023 is currently:
Columbus –
7/24/23 – 2.0 oz (dry)
8/21/23 – 3.0 oz (dry)
Chinook –
8/21/23 – 4.0 oz (dry)
…and much, much more to come!!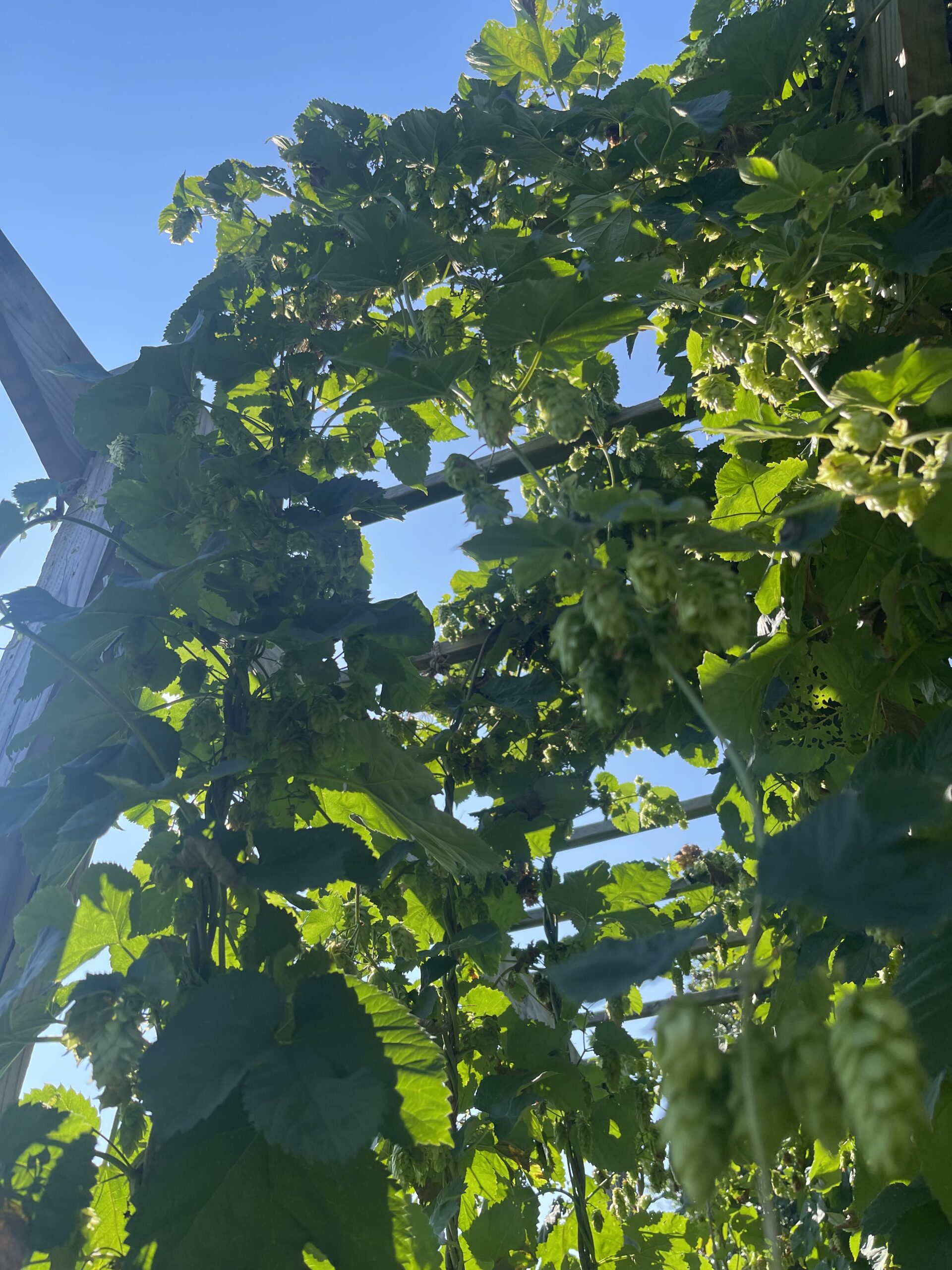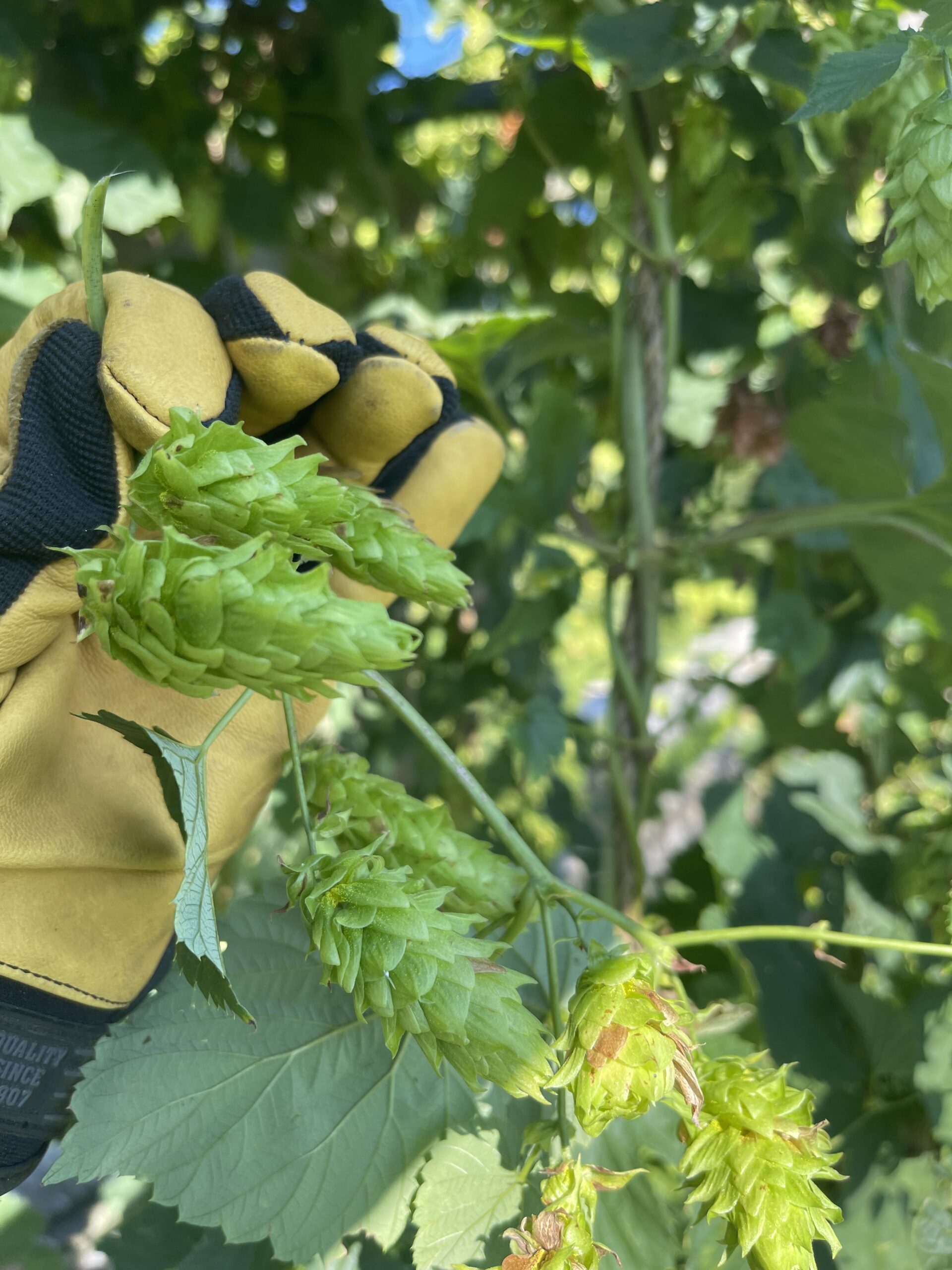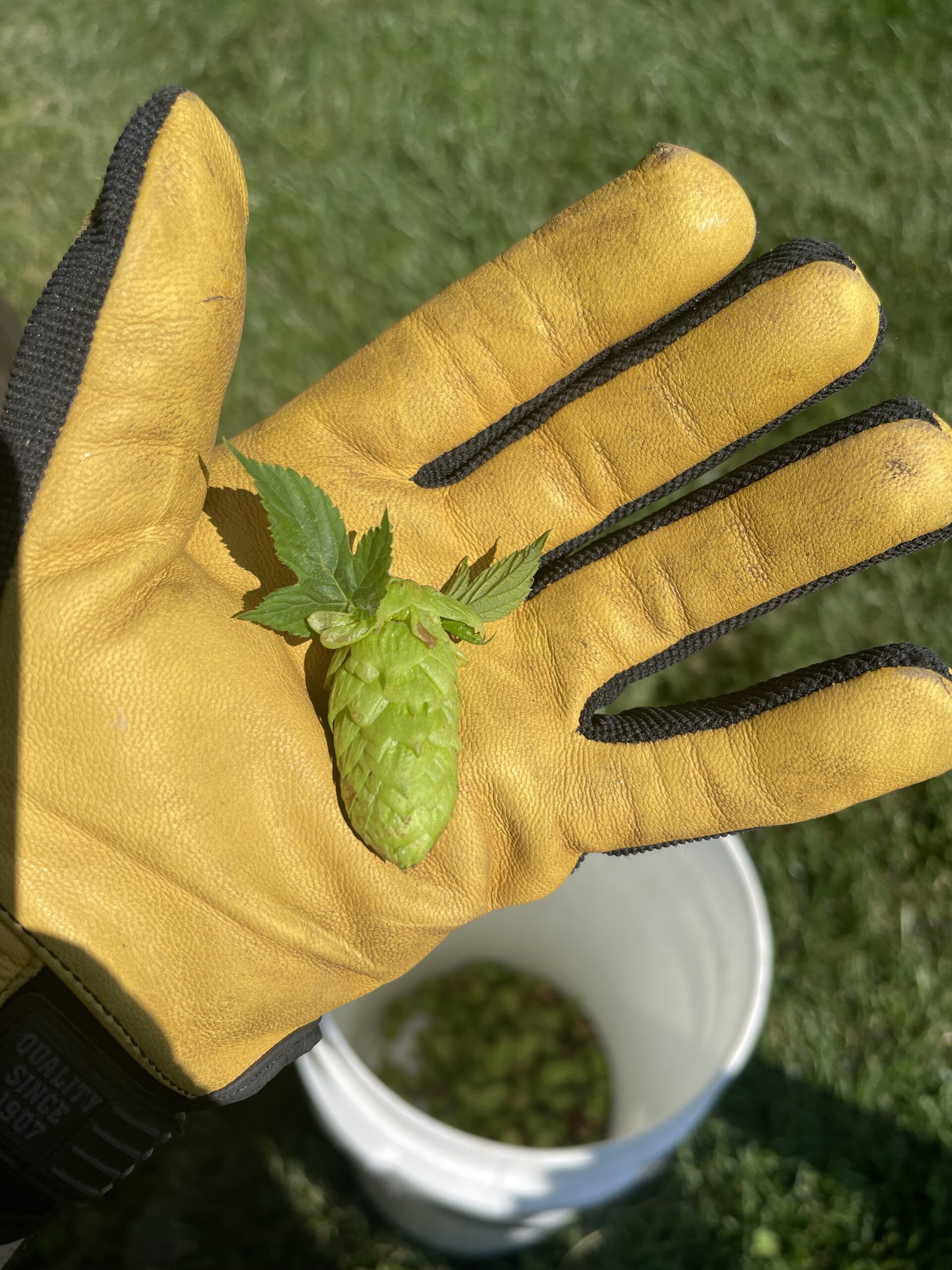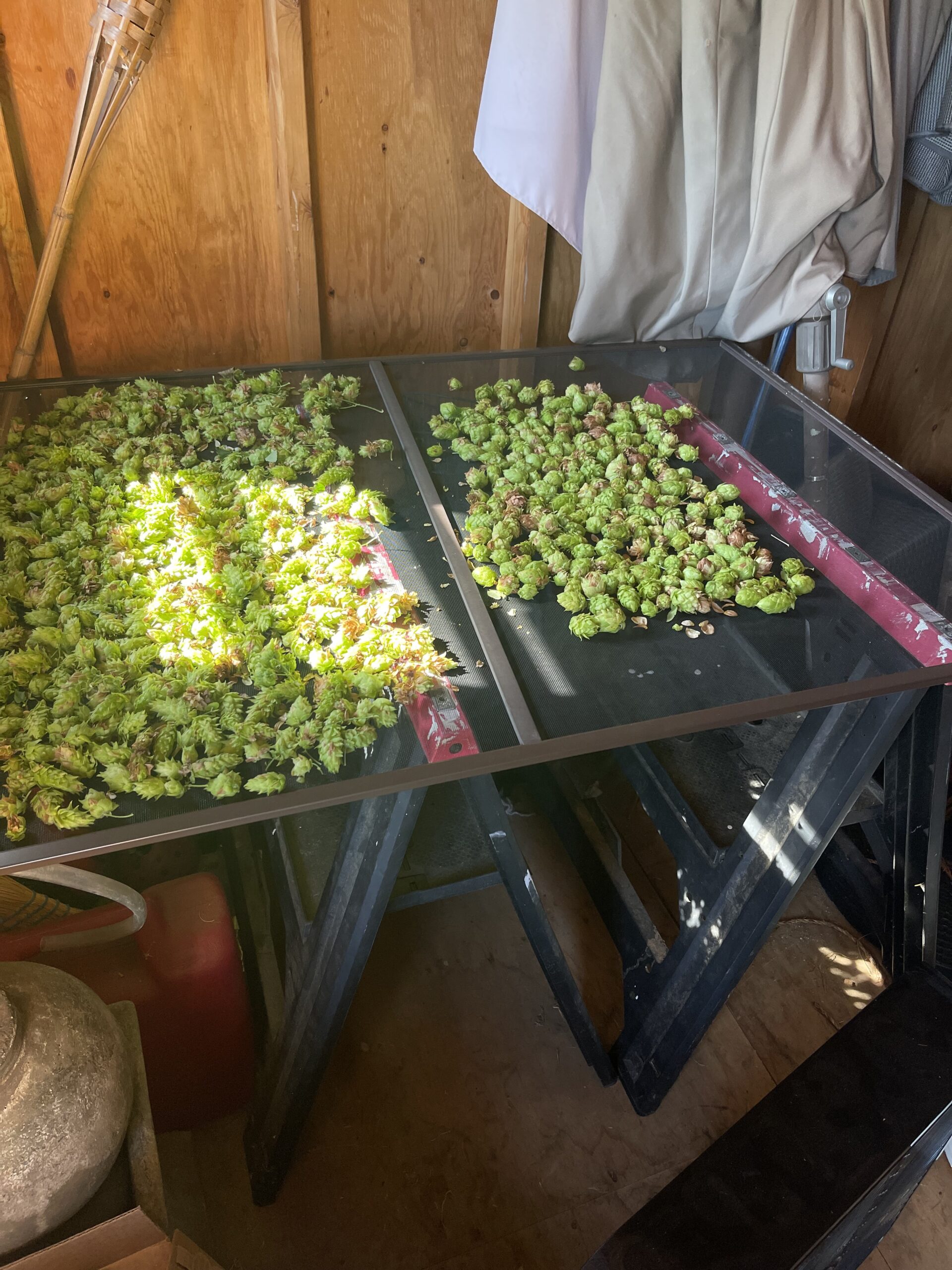 Cheers!
The Brewholder
Copyright 2023 – all rights reserved