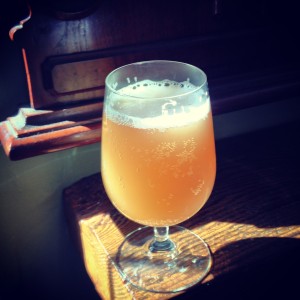 Another great weekend for craft beer in Montgomery County!  Last Friday, Forest & Main Brewing Company in Ambler put on their "Naked Knees," a mix between a saison and a Berliner-weiss, conditioned on grapefruit – get this juicy treat while it lasts!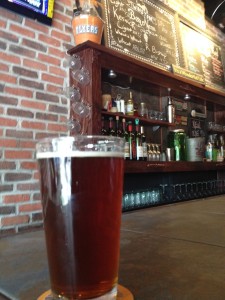 On Saturday, I made a quick stop into Sir Winston's Pub (and G.G. Brewers Brewing Company) in Keswick Village and tried the Olde Winnie – an old ale whose handcrafted quality came shining through!  I'll have to get back soon to try the Arch Bishop (which was not on tap just then) and their Lemon Curry Pepper Wings!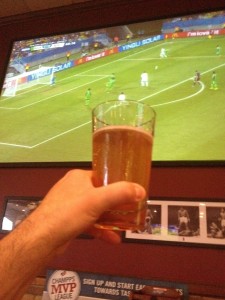 Then a quick jaunt to the other end of the county to watch some World Cup action at Champps Americana in Collegeville.  The manager, Rob, was extremely attentive and very helpful in making beer selections to match the menu – I was impressed with the Southern Tier Sonnet, their take on a Belgian saison, but weighing in at a slightly high 8.5%.
The best pairing of the night was the Starr Hill Little Red Roostar Coffee Cream Stout and the Champps Mile High Dessert!  I shared the dessert (but not the stout)!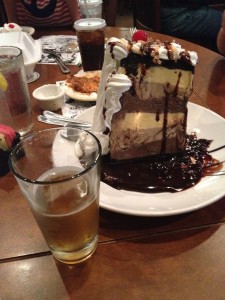 Stay tuned for next weekend – the 5th annual Lansdale Beer Tasting Festival starts on Friday night with a VIP Beer Pairing, and continues on Saturday afternoon – 12:00 noon VIP session, and general session at 1:30 – with over 100 different brewers and 300 beers!  Tickets are still available here.  Hope to see everyone there!
Cheers!
The Brewholder
Copyright 2014 – all rights reserved