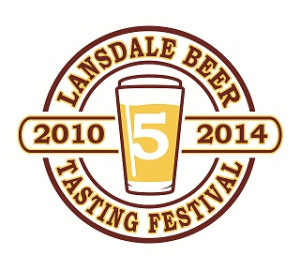 The opening of the Lansdale Beer Fest is less than 24 hours away!  And according to the Fest's Facebook page, Bell's is bringing is something amazing!
"Bell's Brewery, Inc. (Official), after looking through the quality of beer being brought to :"this little town of Lansdale's" Beer Fest, refused to be outdone. So they shipped in a brew not available in PA until now: Kalamazoo Hopsolution. We will be having a special tapping of this beer at 2:00 on Saturday. Pretty damn cool if we say so ourselves."
There's still time to get tickets for Friday's Brewmaster Series event and Saturday's General Session, but the 12:00 noon VIP Session is sold out!  Get your tickets here.

See you tomorrow!
Cheers!
The Brewholder
Copyright 2014 – all rights reserved