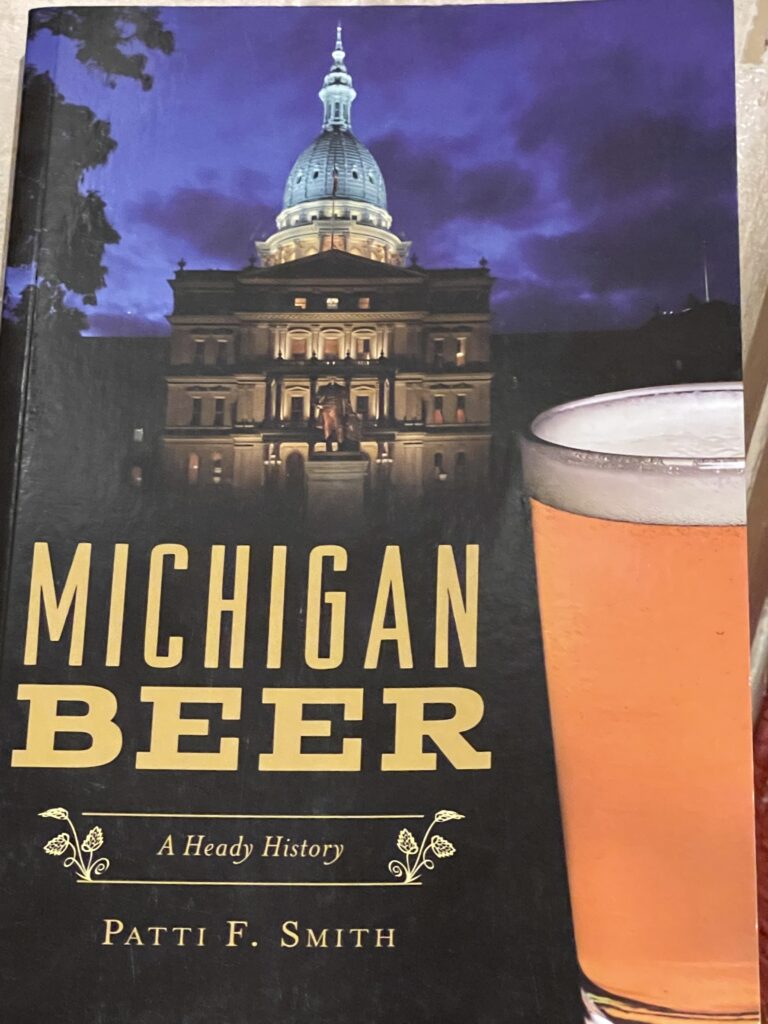 When beergeeks think about Michigan beer, they usually can name Bell's and Founders.  If you know a little more beer history, you may even know about Stroh's and Goebels.  But Michigan Beer – A Heady History by Patti F. Smith, digs deep into the early years of brewing in Michigan, recounting the efforts of brewers in almost every Michigan town to bring ales and lagers to a thirsty populace.
Smith takes the reader on a historical brewery tour of Michigan, from Detroit to Battle Creek to Grand Rapids to Bay City, and describes in detail the turbulent industry from the mid 1800s to Prohibition. The influx of German immigration to Michigan during this time made beer a potentially lucrative business in the early days, but between being run out of town by local (and ultimately Federal) "dry" laws, or simply properties burning down, brewing was also a risky business in Michigan.
Michigan Beer – A Heady History also visits the re-emergence of craft beer in Michigan during the 1980s all the way through to today and the impact of the COVID-19 pandemic on Michigan's brewing industry.  Michigan Beer – A Heady History, published by American Palate a division of Theb History Press, is a great read for anyone with a connection to Michigan and – of course – beer.  You can purchase it on Amazon in hardback, paperback, and for Kindle.
Cheers!
The Brewholder
Copyright 2022 – all rights reserved