Today we're competing in the "Top of the Hops" Homebrew Competition at Imprint Brewing Competition. https://imprintbeer.com/top-of-the-hops. It's sponsored by Keystone Homebrew Supply (my supply store of choice) and benefits Knights of Life, a local North Penn charity.
We'll be serving two versions of one beer today.
First, our "Molly's Wake", a 4% ABV classic, easy drinking Irish-style Dry Stout (BJCP 15B) in remembrance of our grumpy cat Molly who lived to the ripe old age of 19. Good for any occasion – even a cat's wake! Sláinte!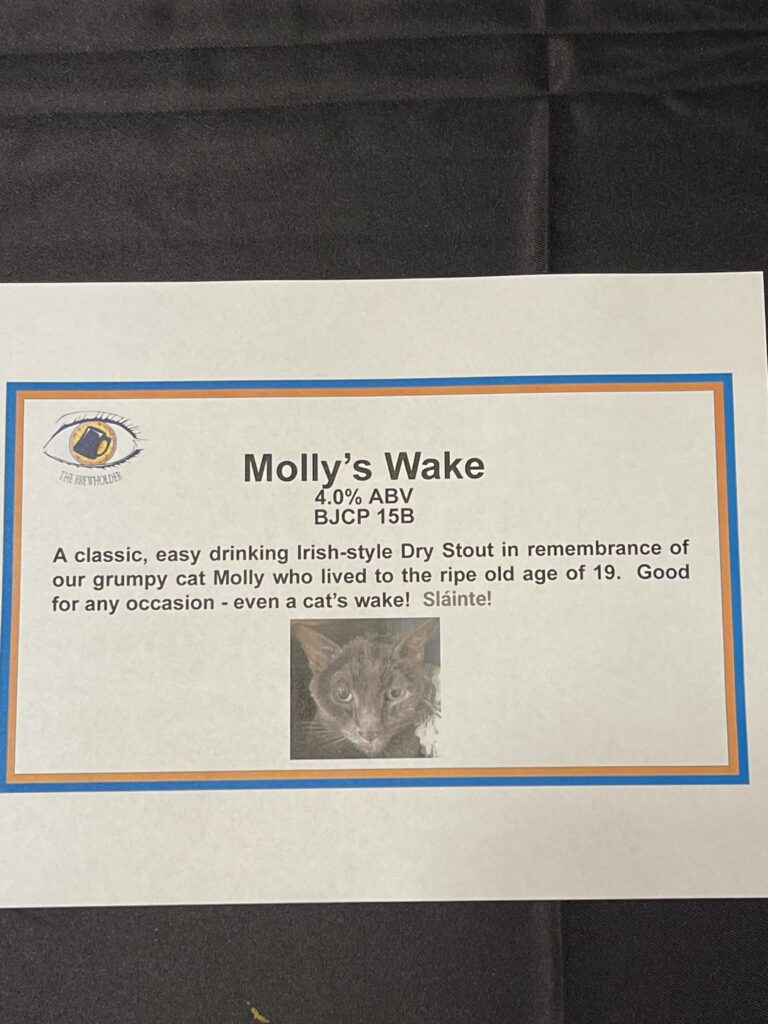 Second, we used some black magic to resurrect Molly for "Molly's Back!" 4% ABV (BJCP 30B), our classic, easy drinking Irish-style Dry Stout dressed up for Halloween! Cinnamon, nutmeg, clove and vanilla beans were enough to bring Molly back for just one more! Trick or treat!
Hope to see you out here – make sure you stop by and say HI!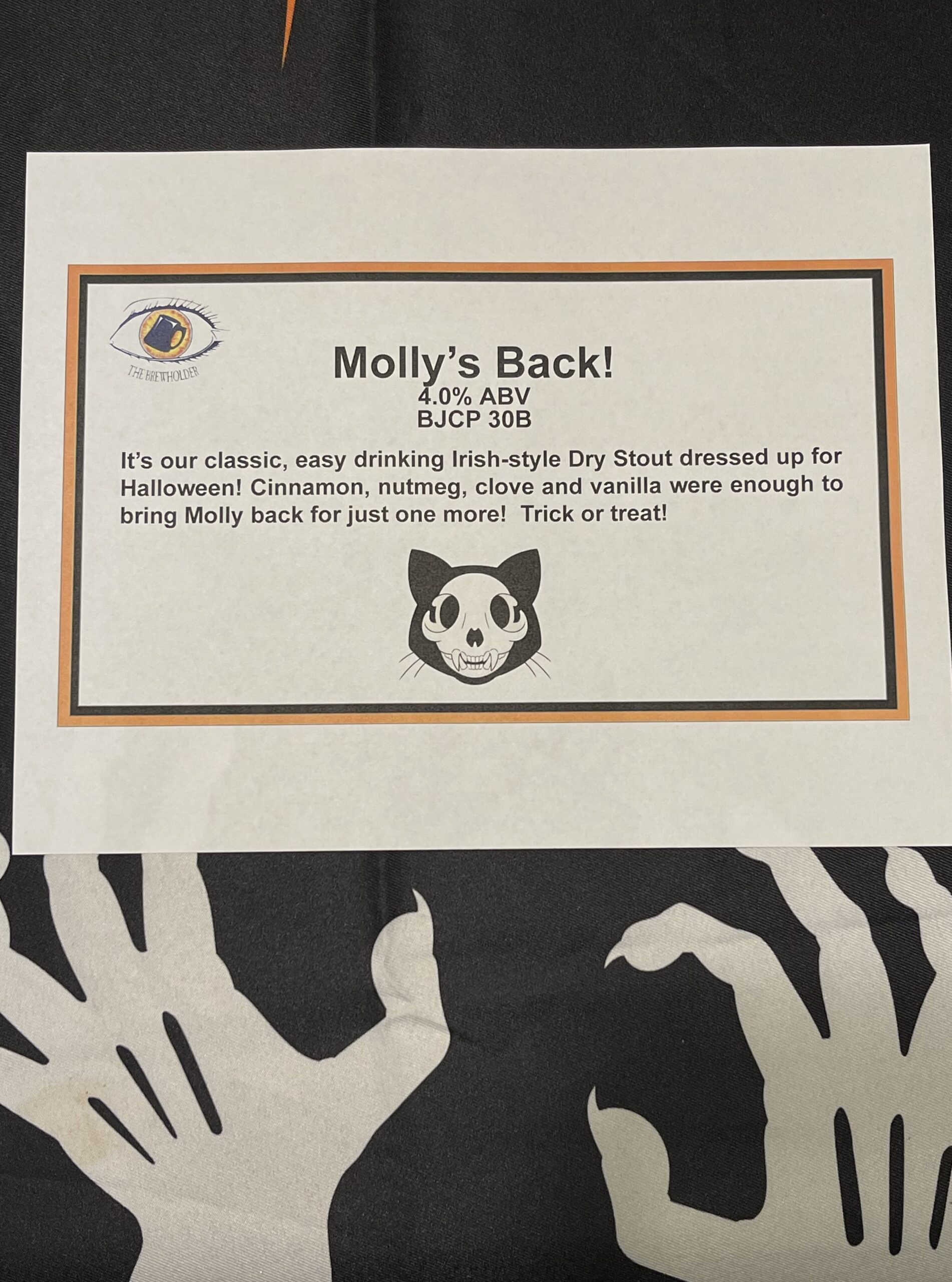 update: while we weren't one of the top 8 finalists, we received a lot of positive feedback (especially for Molly's Back), got to hang with a lot of great local homebrewers (Tom Ryan Brewing, Sipnotic Brewing, Hop Tank Brews, and Bills Damn Beer to name a few), and had tons of fun supporting Knights for Life!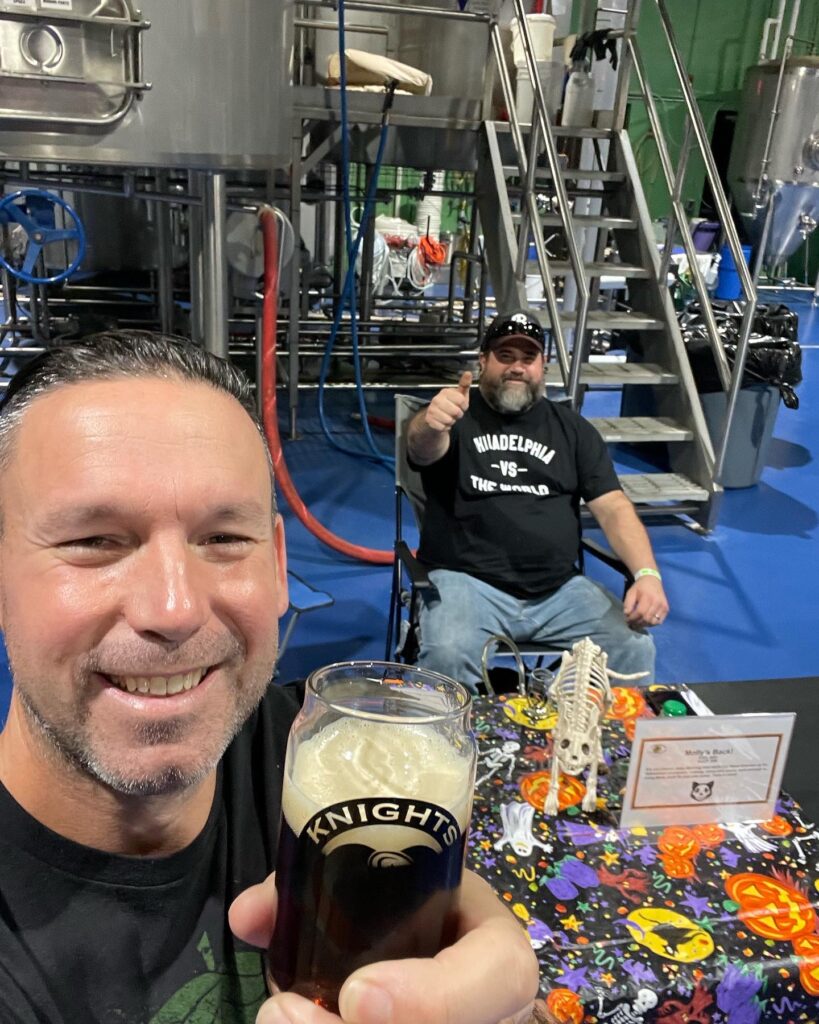 Cheers!
The Brewholder
Copyright 2022 – all rights reserved