As 2017 comes to an end, I am reflecting on the beers I experienced this year. In fact, I made a "trailer" of many of the beers I enjoyed and breweries I visited in 2017. You can view it on my Facebook page.   Thanks to everyone that shared those beers and experiences with me!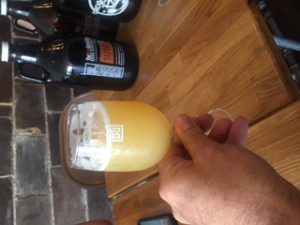 The highlights? Finally making my way out to Brew Gentlemen in Braddock, PA; two trips to Seattle and amazing beers at Populuxe Brewing and Urban Family; toasting at the last Real Ale Fest at the old Yards Brewing location; and celebrating Oktoberfest with traditional German style brews and cuisine at Weeping Radish on the Outer Banks.  Of course, my list wouldn't be complete if I didn't add my interviews with the most influential brew writers in Philly beer history – Lew Bryson, Don "Joe Six Pack" Russell, and George Hummel; and I can now say that I interviewed "The Most Interesting Man in the World"!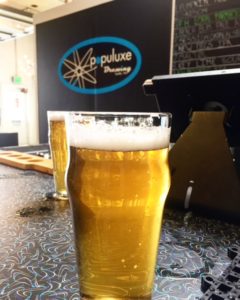 I am ready to celebrate the beginning of 2018. After all, I'm looking forward to checking out the brew scenes in St. Augustine, Tucson, Washington DC, Bar Harbor, and Nashville this year!
But closer to home, I'm truly curious what 2018 will bring. Locally, I saw a few things that gave me pause for concern his year – Prism Brewing closed after moving to its long awaited new location; Beergeeknation stopped reviewing beers this fall; and Philly Beer Scene has reduced its activity on social media and in publication, as well as the cancellation of the Band of Brewers final competition in November.
Could this be the prophesied "bursting of the bubble of the craft beer scene" in the Philly area?
I don't think so – we all know there were plenty of new breweries that opened this year, tons of new beers introduced, and lots of new places to drink them. Could it simply be a changing of the guard in the Philly beer scene? Or maybe a decrease in the excitement surrounding new beers? Is A-B InBev silently winning the market share war by continuing to purchase breweries like Wicked Weed and releasing catchy "Dilly dilly" commercials? Who knows.
All I know is that every time I hear about a new local beer or brewery, I still get that thrill of excitement and adventure – especially when I can share those beers with friends and other like-minded beergeeks!
I for one will not give up on my beer quest. It is my New Year's resolution to continue to celebrate this golden age of American brewing! I will continue to check in on Untappd, post on Instagram and Facebook, and upload posts right here on theBrewholder.com. I hope you will continue to join me in 2018!
Cheers to 2018; cheers to the small local breweries living their dreams, and cheers to craft beer! See you out there in 2018!
Happy New Year!
The Brewholder
Copyright 2017 – all rights reserved