The greater Phoenix area is not known as a craft beer destination.  But after a recent trip there, I learned that the demand for local craft beer is growing, and the beginnings of a Phoenix beer culture is emerging like an oasis rising from the horizon of a desert.
Within the past few years craft beer fans have been pleased to see the emergence of craft taps in Phoenix bars.  While larger "chain" pubs such as "The Mellow Mushroom" and "The Yard House" have  a decent selection, some bar owners are providing more options for Phoenix craft drinkers.  The Angel's Trumpet Ale House, owned by Sharry & Mat Engelhorn, is ensuring that no tap will ever be dedicated to just one beer.  Once a beer is kicked, another, different craft beer takes its place.  The night I was there, a variety of New Belgium beers were showcased during a tap take-over with New Belgium Brewer Grady Hull on premises.
Another craft beer bar that has a very nice selection is the Union Barrel House, located in Old City Scottsdale. With over thirty taps of local and other craft beers, it can be difficult to choose which ones to try.  Here's a tip – make sure you use the paper menu to order, because the beer goes quick and the chalkboard over the bar may not be current.
As far as breweries are concerned, there are several in the Phoenix area.  But right now there is a flurry of excitement and anticipation for Grand Avenue Brewing Company, which is expected to open in early 2015 and is the collaboration of brewers John Coll and Steve Robson, Philly Beer Geek winner 2008.  "GAB" plans to have a barrel aging program and produce "niche" beers that have not previously been available in the Phoenix market – maybe we'll see an Ice Bock or a sour similar to Russian River's Consecration?  Check out an upcoming issue of Philly Beer Scene to learn more about GAB's plans, and follow them on Facebook to see their progress leading up to opening day.
Other Arizona brews to be on the look out for:
Four Peaks Brewing Company, Tempe, AZ:  Their "Peach Ale" was the perfect compliment to a poolside afternoon, and their "Kilt Lifter" is a local favorite.
Sleepy Dog Brewing, Tempe, AZ: "Leg Humper" is a mild hefeweizen that is easy to drink and may lead to other activities.
Papago Brewing Company, Scottsdale, AZ:  Serving and brewing since 2001, their "Orange Blossom" is an American pale wheat ale packed with orange.
Mother Road Brewing Company, Flagstaff, AZ:  If you took a sip with your eyes closed, you'd never guess from the aroma of the "Lost Highway Black IPA" that this was a dark colored beer – wonderful.
Historic Brewing Company, Flagstaff, AZ:  The "Piehole Cherry Vanilla Porter" would make a great compliment to a cooling dessert of vanilla ice cream.
College Street Brewhouse & Pub,  Lake Havasu City, AZ:  Let the stranger take you away in the "Big Blue Van" – a blueberry and vanilla wheat beer that drinks like candy.
So if you find yourself traveling to the greater Phoenix area, make sure you search out some local brew.  No longer will you be lost in the desert with only macro brews – an oasis of craft beer can be found in the Grand Canyon state.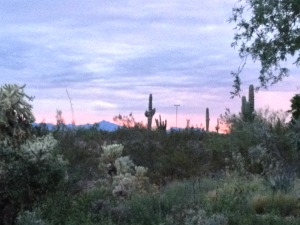 Cheers!
The Brewholder
Copyright 2014 – all rights reserved