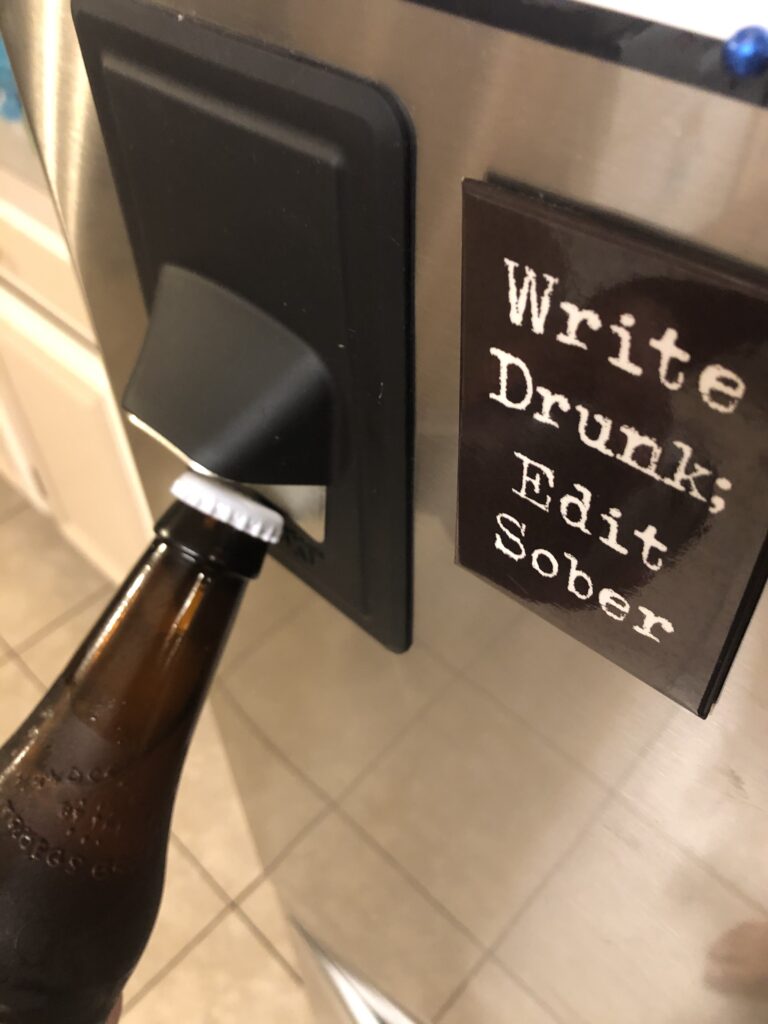 As if a Shower Beer Holder wasn't awesome enough, Capski has now released a Bottle Opener.  Using the same material that keeps a can of beer upright in your shower, the Capski Bottle Opener is a solid answer to the age old question, "Where did I put that bottle opener?!"
Listen – I'm not going to list all the places you could install this bottle opener: on your beer fridge, work bench, tool box, etc…but what I will tell you is that it works shockingly well. All you need is a smooth, shiny surface and you will never lose your bottle opener again…or drill holes to attach a conventional wall mounted bottle opener.
Believe me – when I installed the Capski Bottle Opener to my refrigerator and opened my first bottle from it, I half expected the whole thing to fall to the floor.  But it performed as advertised – the opener mechanism is sturdy and the silicone grip did not shift, even after a month of bottles being opened on it.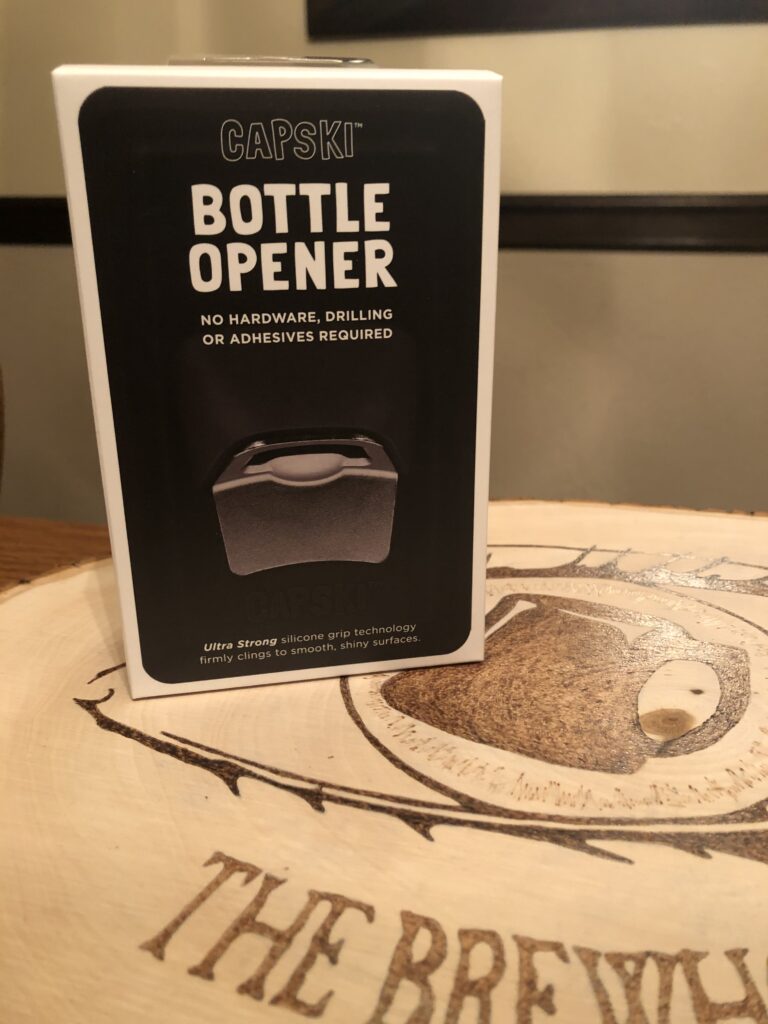 The Capski Bottle Opener is well worth the   $16 – available here
Cheers!
The Brewholder
Copyright 2020 – all rights reserved