2019, done, just like that! Wow! And what a great year for beer, especially in Eastern Pennsylvania! A ton of new breweries opened in the area – making some great beer – and there are still several that I need to visit in 2020!

So let's get into The Brewholder stats for 2019. According to Untappd, I tried 461 unique beers from 174 different breweries. Based on my notes, I visited 47 different breweries, with 38 of them being first time visits for me. Eighteen of the breweries were in Eastern PA, 14 were in Denver, Golden, and Fort Collins, CO, 4 in Cincinnati, 3 on the North Carolina Coast, 3 in Chicago, 3 in the Atlanta area, and 1 in NYC that I hesitate to mention.
So with all those visits, we'll move on to my Best of 2019 rankings, keeping in mind that these rankings are limited to the beers I tasted and places I've been…and not just the hype on the social media feeds….
Best Brewery Tour: New Belgium, Fort Collins, CO (prior to the sellout to Kirin)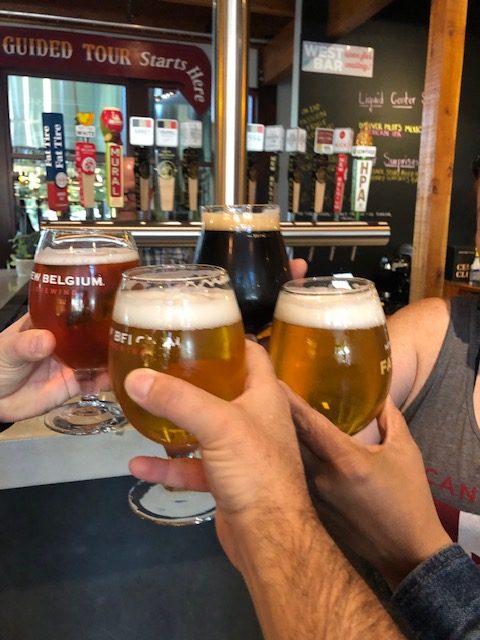 Best Brewery Event: New Terrain, Golden, CO – Third Anniversary Party
Honorable mention: Susquehanna Brewing Company's "Bigfoot and Brews" event last February was awesome and tons of fun!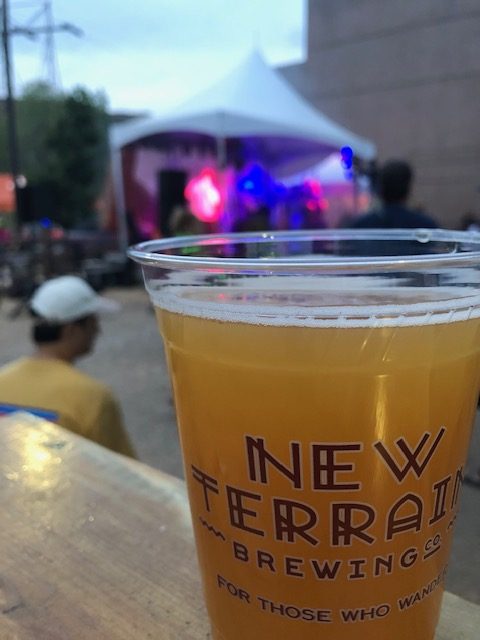 Most Surprising Beer: New Belgium Citradelic, canned a few hours before drinking it, while on the brewery tour. It NEVER tastes this good when you get it in Eastern, PA. A striking reminder of how important it is to "drink fresh!"
Most Surprising Brewery: Rhinegeist! For a brewery that opened in 2013, it's size is shocking. AND their lagers and pilsners are OUTSTANDING. I plan to revisit Rhinegeist again and again in 2020.
Top 3 Coolest Brewery locations:
Torched Hop – Awesome historical building renovated for a cool brewery scene!
Purpose – it's in a strip mall…until you step inside. Then you'd never know you are in a strip mall. New brewers opening in a strip mall would be well served to visit Purpose. And their beer is pretty damn fantastic too!
Funkwerks – an outdoor beer garden space with that beautiful Colorado sun leads to a great beer drinking experience. Check out the pic and I'll say no more…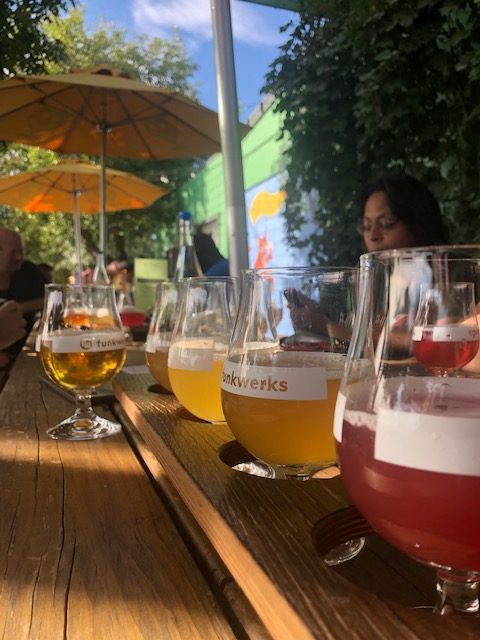 Best Beer & Music at a Brewery: Hands down, without a doubt, The Dirk Quinn Band, solo acoustic at Track 3 Brewing, in June. What a performer, and paired with Track 3's Panama Pale Ale, it was a great summer show!
Best Seasonal Beer: Track 3 Microbrewery's "Night Train Harvest Porter", brewed with locally grown Chinook Hops (and yes, I'm biased because I grew the hops!)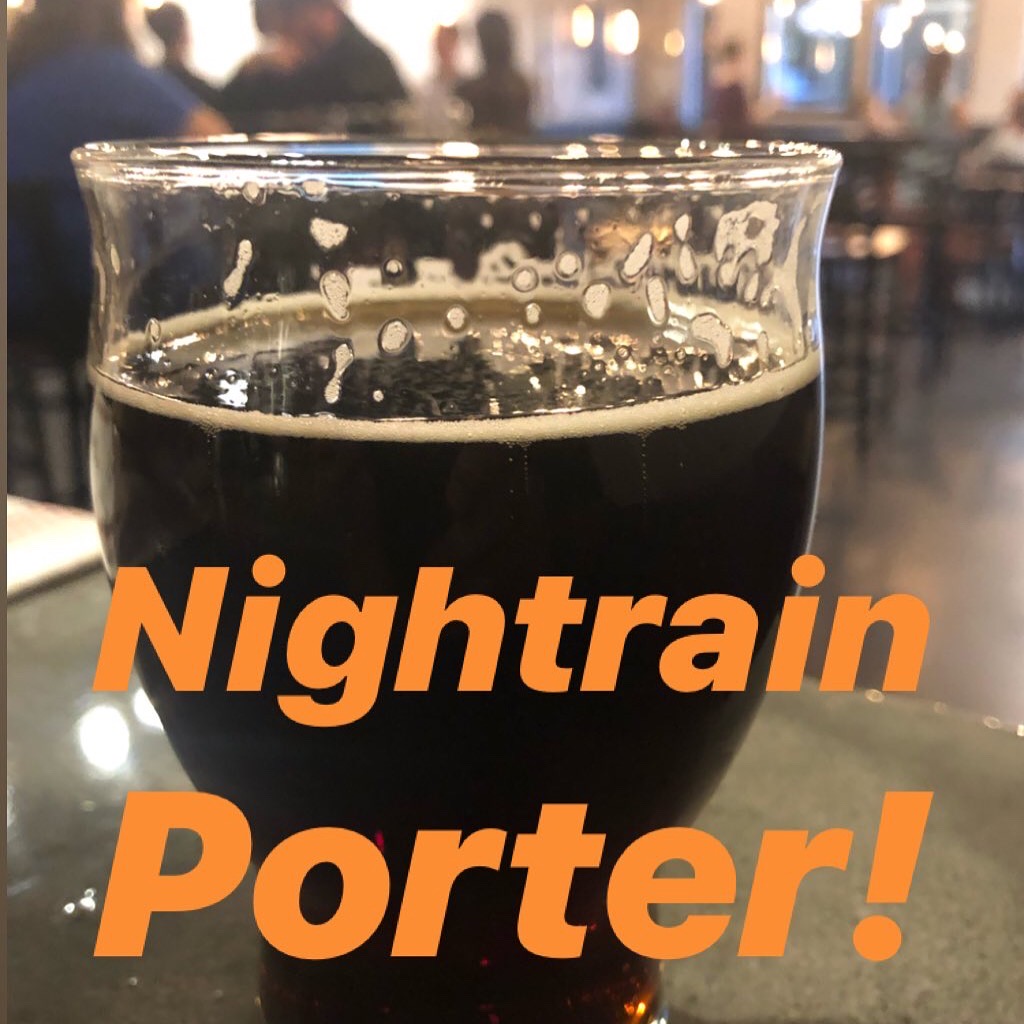 Best Beer in Eastern PA: Imprint "I Was in The Pool" NE IPA. These folks know what they are doing. Say no more.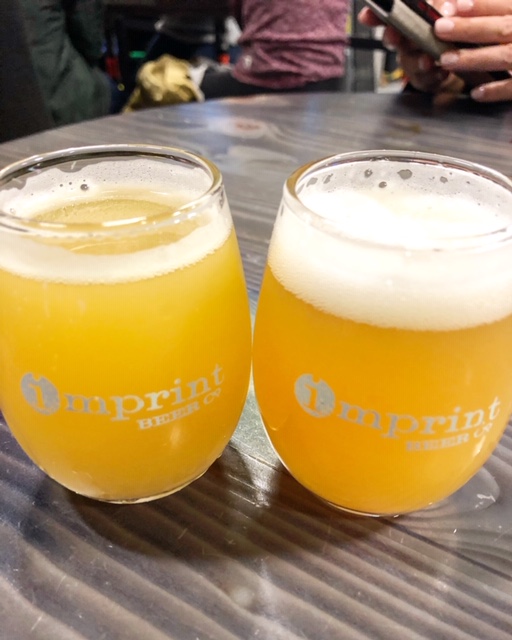 Best Beer in my Travels: Purpose, "Floof". An outstanding craft lager that is soft and refreshing. More breweries would do well to learn from Floof!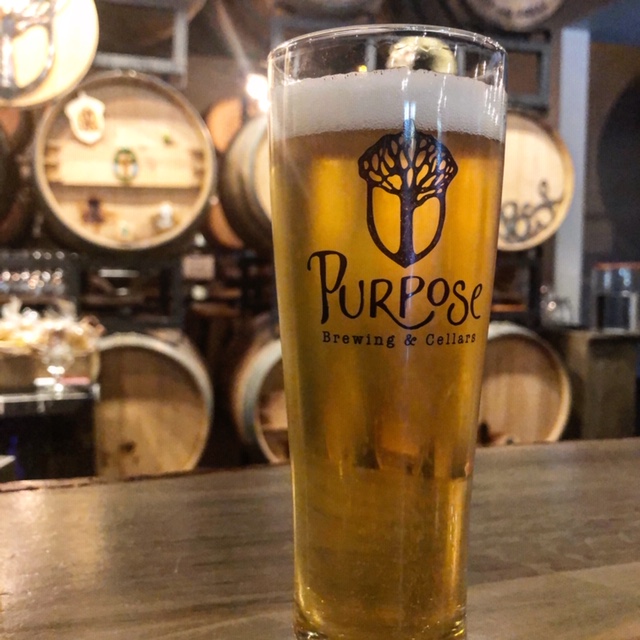 Finally, I would be remiss if I did not mention that the best homebrew I tasted this year, by default, was the "Ginger Sap Ale" by Matt Hartman, winner of The Brewholder Tournament in June! All Hail, Lord of the Wort 2019!
As we count down to 2020, and another year of beer exploration, I say "cheers again" to everyone I had a beer with this year, and look forward to enjoying more with you in locations like Austin, Phoenix, Orlando, Albuquerque, NC, DC and right here in Eastern Pennsylvania! Cheers, Prost, Slainte, and all the best in 2020!
And here is where I went in 2019….

Brewery Visits in 2019
LOCAL/PA

Imprint*
Workhorse*
Susquehanna Brewing Company* (Bigfoot!)
Track 3*
Forest & Main
Moss Mill*
Naked*
Victory (Downingtown)
2d Story
Tannery Run*
Bills Best*
Manayunk
Iron Hill – North Wales,
Iron Hill – Philadelphia*
Sage Alley*
Fegleys
Brothers Kershner*
Stoudts
ATLANTA

Cherry Street*
Torched Hop*
Scofflaw*
CINCINNATI

Rhinegeist*
3 Points*
Tafts*
Mohrlein Lager House*
NORTH CAROLINA COAST

Weeping Radish
1718 Brewing*
Crystal Coast
NYC

Heartland Brewing*
CHICAGO

Revolution*
Maplewood*
Half Acre*
DENVER

TRVE
Epic*
Odell*
Bierstadt lager house*
Ratio
14er Brewing*
GOLDEN

Cannonball*
New Terrain*
FT COLLINS

Coopersmith*
Black Bottle*
New Belgium*
Snowbank*
Funkwerks*
Purpose*
Prost*
*=1st visit
Cheers!
The Brewholder
Copyright 2019 – all rights reserved