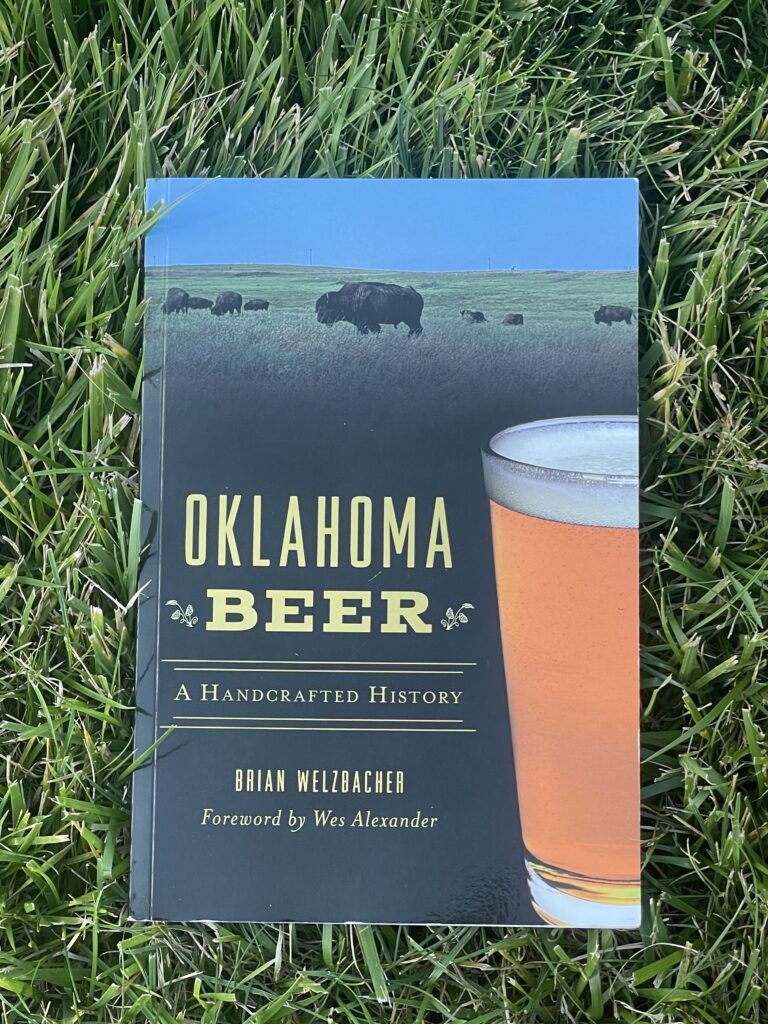 When craft beer fans talk about beer tourism, Oklahoma doesn't usually come up in the conversation. And that's no insult to Oklahoma – that's just the result of Prohibition-era laws that were still on Oklahoma's books until 2016. Oklahoma had a late start in the craft beer movement and Oklahoma Beer – A Handcrafted History by Brian Welzbacher, published by American Palate, is a fascinating read because of its focus on the modern brewing history of Oklahoma.
The first fifty pages of Oklahoma Beer covers from 1850 all the way to 1992; the remaining 100 pages outline in detail the struggles of homebrewers and craft brewers who attempted to achieve success within the outdated "3.2 beer" and "No tours/tasting rooms" laws of Oklahoma through 2019. Within Welzbacher's book, the reader finds OK brewers' stories of success, failure, innovation, frustration, and ultimately celebration in 2016. While Oklahoma Beer is technically a history book, the experiences of these brewers documented here should be viewed as a "how to (or not)" guide for anyone looking to enter the craft beer market anywhere.
I throughly enjoyed Oklahoma Beer because when I first picked it up I had no idea about the history of brewing in Oklahoma, or the lack thereof. My initial disappointment that there was not a 150 year historical record however was quickly replaced with admiration for the modern Oklahoma brewer. I highly recommend Oklahoma Beer for brewers who hope to open a professional operation some day in any market – and I have now added Oklahoma City to the top 5 of my "must visit" beer cities.
Oklahoma Beer is available on Amazon in paperback for $21.99 and on Kindle.
Cheers!
The Brewholder
Copyright 2022 – all rights reserved